IT Services For Colorado Businesses:
Safeguard Your Business. Advanced IT Services Focused on Security & Exceptional Customer Support
Don't Stay Stuck. Call to learn about fast, friendly, and highly-responsive outsourced IT services for your business:

303-835-4363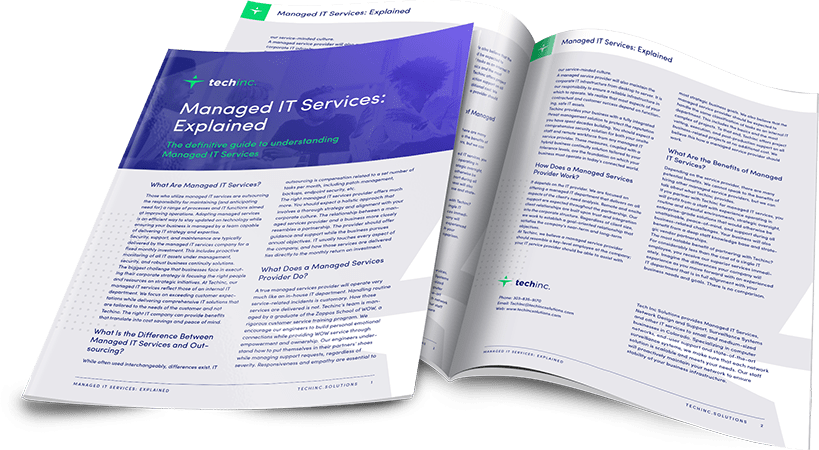 Need to know more about Managed IT Support Services? We help business owners with Managed IT Services and IT Risk.
Services to Scale the Managed IT Summit
Managed IT Services
Experience Peace of Mind: Our Expert IT Support Ensures Maximum Uptime and Round-the-Clock Security for Your Thriving Business.
Cyber Security
Strengthen Your Digital Defense: Unrivaled Cyber Security Protection That Leverages the Power of Your Cyber Risk Insurance.
Secure Your Business Future
The Best Time to Get Your Backup and Disaster Recovery Operations in Order Is When You Open Your Business. The Second-Best Time Is Now.
VoIP Services
Is your current phone system not keeping up with the demands of your business? A new Voice over IP (VoIP) telephone system may be in order.
Thriving in the Rockies


11 IT Service Nuggets for Colorado SMBs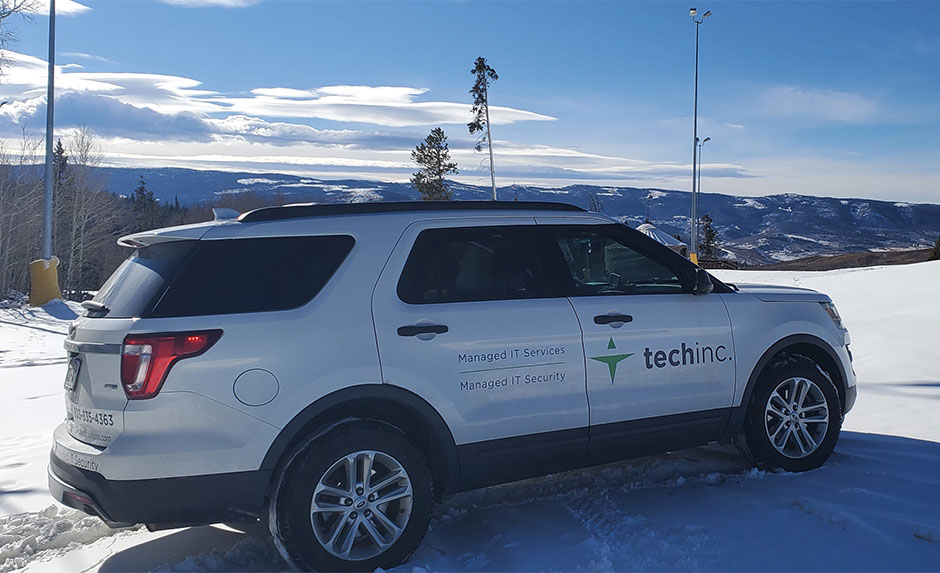 Launching Or Scaling? A Trifecta Of Info For Your Business...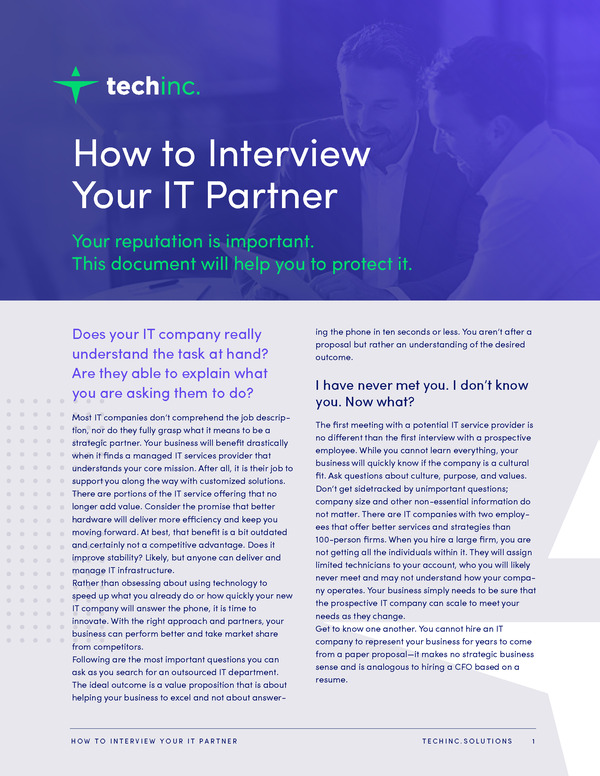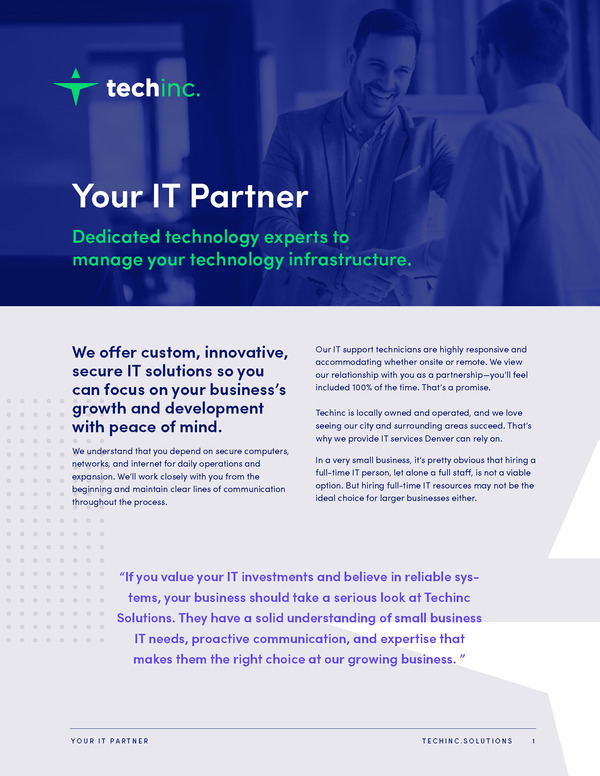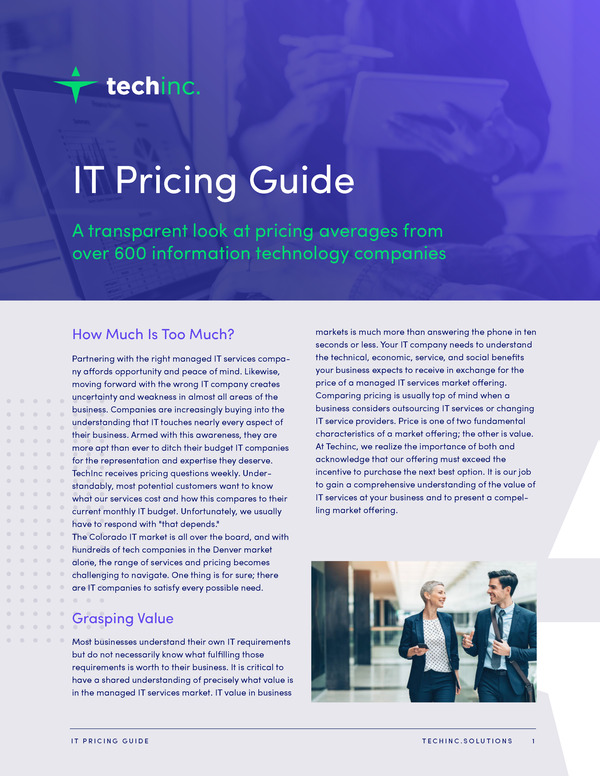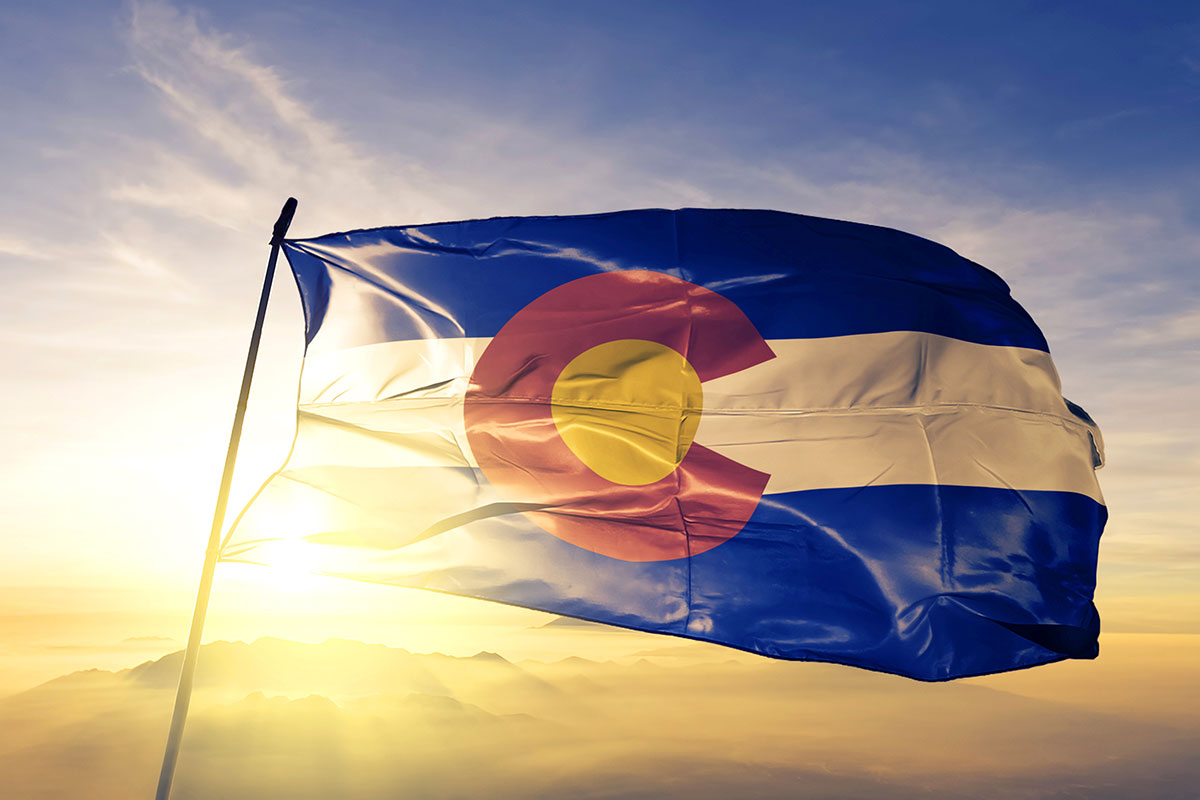 Still Searching For The Right IT Company?
At Tech Inc, we understand that small to medium-sized business owners don't have the time to understand the IT needs and risks associated with operating a business in the modern world. The good news, we do.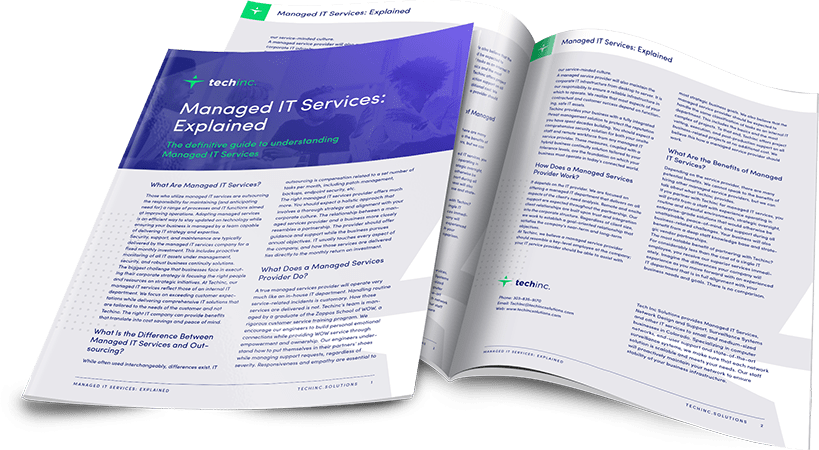 BUSINESS OWNERS GUIDE
Managed IT Services Explained