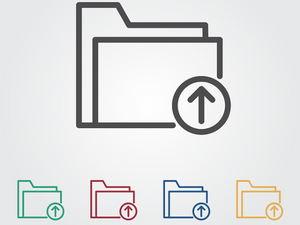 Microsoft has finally released a fix to address slow file transfer issues that plagued some Windows 11 users after an update. The slowdown has caused frustration for those who need to move large files or data quickly.
The Problem
Users who upgraded to Windows 11 2022 have complained about slow file transfer speeds. The issue was related to the Server Message Block (SMB) protocol. It allows computers on a network to share files and communicate. It allows programs to open files, read and write to them, and request help from other computers on the web.
A Windows 11 2022 update has affected file transfers via SMB. Copying large files from a
remote computer to a Windows 11 computer or within a local drive became slower than usual. Microsoft has explained the problem in an advisory for OS Build 22621.1344.
The Fix
The good news is that there's now a fix for the bug. This comes with the release of the
KB5022913 February 2023 update.
Released last Feb. 28, 2023, the fix is optional and does not contain security updates. Users can download and install it from the Windows Update settings manually.
How Businesses Can Address Slowdowns
Slow file transfer speeds in Windows 11 can be a problem for business owners. It can waste time, cause missed deadlines, and result in lost revenue.
To address slowdowns, business owners can update their Windows 11 devices with the latest patch or version that includes the new fix.
They can also consider upgrading their hardware to boost file transfer speeds even further.
To protect their data, business owners should implement backup and recovery solutions. This will help lessen the risk of data loss if there is a system failure or disaster.
Finally, business owners should train employees to use the updated Windows 11 operating
system effectively.
Final Thoughts
The slow file transfer issue in Windows 11 has been a source of frustration for many users,
particularly business owners, who rely on efficient data transfer to improve productivity and profitability. As a business owner, keeping your Windows 11 devices updated with the latest patches is essential. Also, consider upgrading hardware to enhance transfer speeds and backup and recovery solutions.
By taking these steps, you can ensure that your business operations run smoothly and efficiently without unnecessary delays.