The Challenge
One of the nation's leading industrial product and fabrication companies, Denver Rubber Company (DRC) provides custom contract manufacturing and is the go-to provider of custom industrial products, parts fabrication, and assembly. With a diverse customer base, from the floor care industry to the aerospace industry, DRC's equipment and technology provide efficient precision manufacturing capabilities.
Denver Rubber Company contacted Techinc during their quest for a new managed IT services provider. Denver Rubber Company values collaboration and communication throughout.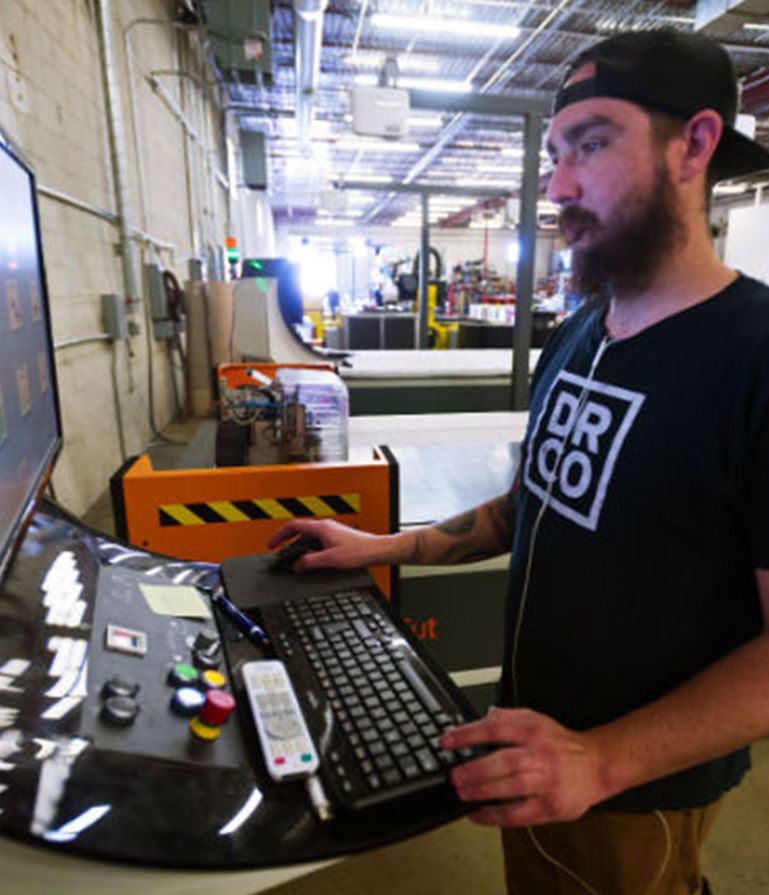 DRC wanted an IT partner with great communication, a partnership approach, and the ability to support a growing company.
The IT Solution
Techinc reviewed Denver Rubber Company's needs and established a plan to revamp security measures and refresh their server room, all while maintaining clear, effective communication.
Solution #1: Server Refresh
Techinc starts each client engagement with an infrastructure upgrade and server room refresh—we believe the client's server room is a direct representation of the managed IT services company. Cable management and the introduction of enterprise-grade switching start the process.
Solution #2: Security
Denver Rubber Company benefits from synchronized security throughout the enterprise. The combination of cutting-edge technologies, such as deep learning and endpoint detection and response, delivers unmatched protection against unknown malware, exploits, and ransomware.
Solution #3: Teamwork
Strategic collaboration on business objectives, maintaining a secure IT environment, expansion, and excellent customer service remain ongoing initiatives at Denver Rubber Company.
Solution #4: Ongoing Support
In partnership with Denver Rubber Company, Techinc will continue to make improvements in the areas of mission-critical infrastructure. Techinc is steadfast in our commitment to collaboration and transparency.
The Results
The IT services industry is congested with many different solutions and claims that are of little value. Techinc is committed to providing clarity and education so that informed decisions become the norm and not an afterthought.
We consider it a privilege to be trusted with the information assets of this thriving enterprise, and we look forward to supporting the expansion of Denver Rubber Company.
Learn more about our innovative managed IT services or give us a call today.