The Challenge
Central Denver Ironworks has been in the custom steel and fabrication business for over three decades, building and delivering structural steel and custom stainless-steel fabrications throughout Colorado and the United States. They are an award-winning bridge fabricator and are adept at working closely with nationally known artists to create many beautiful works throughout the Denver area.
Central Denver Ironworks contacted Techinc to potentially replace their outgoing IT staff. Security was top of mind. CDI works with many reputable customers with tight timelines, so they also needed IT solutions optimized for efficient work.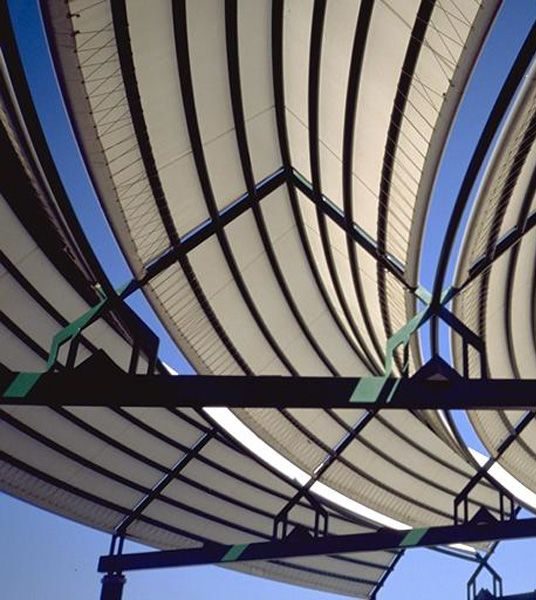 CDI required enterprise-grade IT solutions and security to satisfy their clients' needs.
The Solution
Overall IT management, security improvements, communication, and excellent customer service were identified as metrics for success, so Techinc implemented the following solutions.
Solution #1: Server Refresh
Cable management, glass front server rack, enterprise-grade switching, and unified threat management underscore the initial Techinc investment at CDI. Rather than asking our clients to purchase this equipment outright, Techinc simply brings it along.
Solution #2: Continuity
The foundation of every IT relationship rests with hybrid continuity solutions that are capable of meeting recovery point and recovery time objectives. Techinc provides enterprise-grade business continuity solutions to all clients.
Solution #3: IT Management
Techinc is responsible for managing all aspects of the IT operations at CDI. On-premise server virtualization solutions run the operational back-end and depend on the expertise of our team.
Solution #4: Maintenance and Support
All other aspects of IT service delivery are routine as our partnership with Central Denver Ironworks continues to grow.
The Results
Central Denver Ironworks continues to make strides in Denver and national markets. Techinc is proud to partner with CDI, and we look forward to supporting the business as we work together to overcome challenges and excel.
Learn more about our innovative managed IT services or give us a call today.